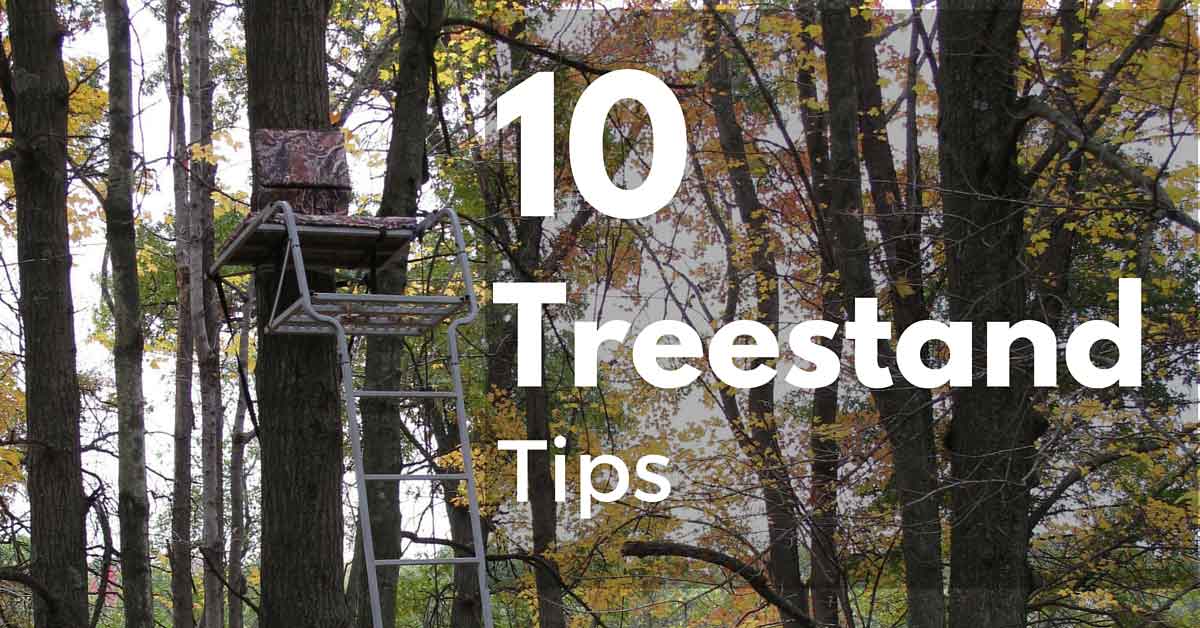 Ten Treestand Tips
1) Before each season, take a few minutes to check the integrity of your straps. Even if the strap looks to be in good working order, they should be replaced every year, especially if the stand is left in the elements for long periods.
2) Be sure to check all buckles from time to time and replace any damaged or worn pieces. Always replace with new hardware from the manufacturer.
3) A properly-seated stand is a safe stand. As trees grow and seasons change, a stand's attachment to the tree can become loose and potentially pose a problem. Periodically check your stand for a proper seat and tighten things up where needed.
4) A majority of hunting accidents are treestand related. ALWAYS wear a TMA certified safety harness while in the stand, as well as a TMA approved ascent system while climbing the stand.
5) When setting up your two-man ladder stand, be sure to have 3 people on hand to help with the process and follow all safety precautions located in the user manual.
6) Being prepared can make any season a great season. Before opening day, go ahead and set up your stands and cut any shooting lanes so you don't disturb your hunting area during the season. Just a friendly reminder, cut the foliage in your lanes all the way to ground level so there aren't any protruding sharp stumps.
7) Sometimes you need to move a stand due to deer movement or wind direction. Use the M102 Camlock receiver with your M50 or M100 stands to make your hunting area more versatile while not breaking the bank.
8) Having trouble finding a tree big enough to hang a stand in? Try out the T100 tripod and get elevated anywhere while keeping your scent off the ground. They are also an outstanding option for CRP and cornfields!
9) Try to set multiple hunting locations in a given area so that you can hunt the spot no matter the wind direction. For example you can set up several M102 Camlock receivers and move the M100 stand accordingly to best access the spot. This saves you time and money in having multiple hunting rigs.
10) Your shooting rail can be a lifesaver when buck fever strikes. Make all of your shooting rail adjustments before the hunt, so you're solid as a rock when the big one makes an appearance.